Twelve track elements provide outstanding conditions for research, development and validation of single systems up to full vehicles. Classic elements such as an oval circuit, a vehicle dynamics area or a handling course are among them. The new and highly variable urban environment allows inner city situations while the Autobahn element is best suited for interurban traffic.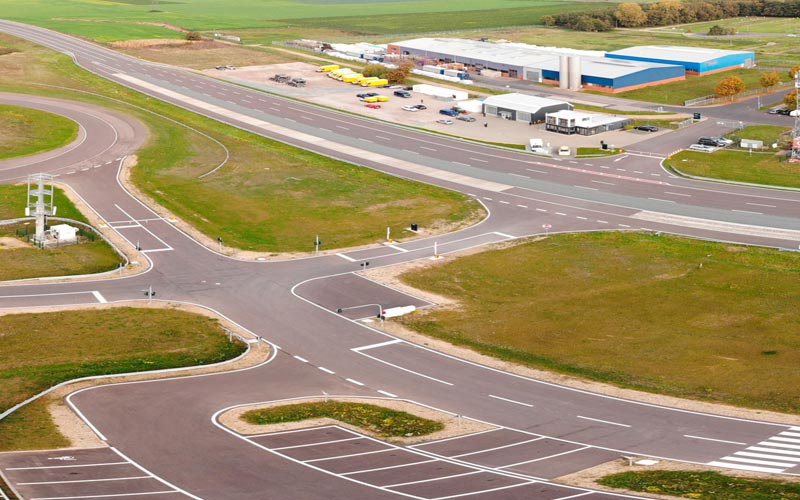 Panorama
Take an interactive look at the Aldenhoven Testing Center from above.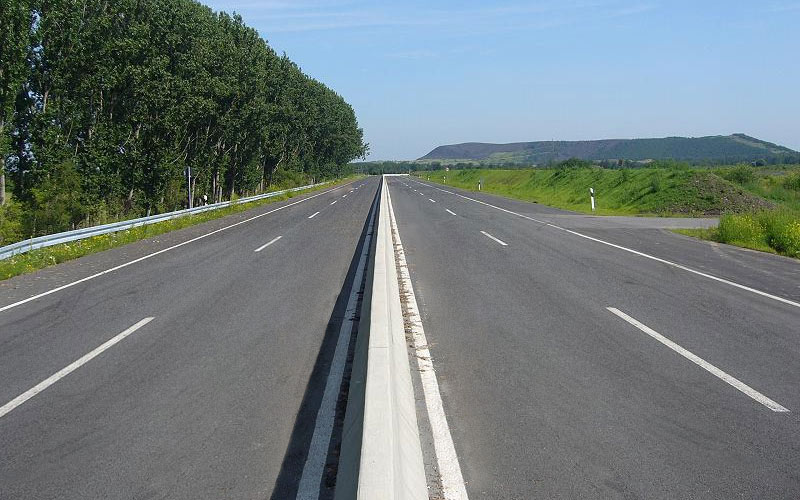 Autobahn
Just next to ATC the FTL GmbH operates the so-called Film + Test Location. It comprises in particular an Autobahn segment that can be used for test drives. The segment provides two lanes per direction and has a length of 1.000 m. FTL GmbH furthermore offers an event space as well as small office and workshop facilities. We gladly support in renting out these facilities.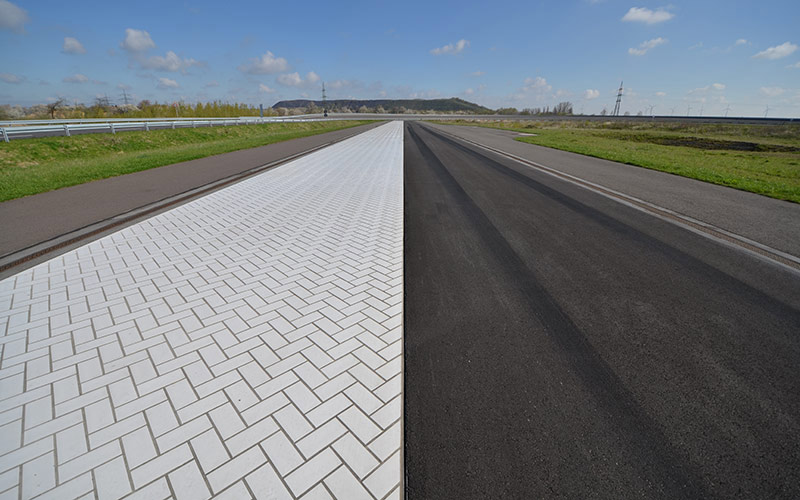 Braking test track
The measuring part of the braking test track has a length of 150 m and comprises an asphalt and a tiles lane, which are each 4 m wide. Both lanes can be flooded, allowing µ-split tests.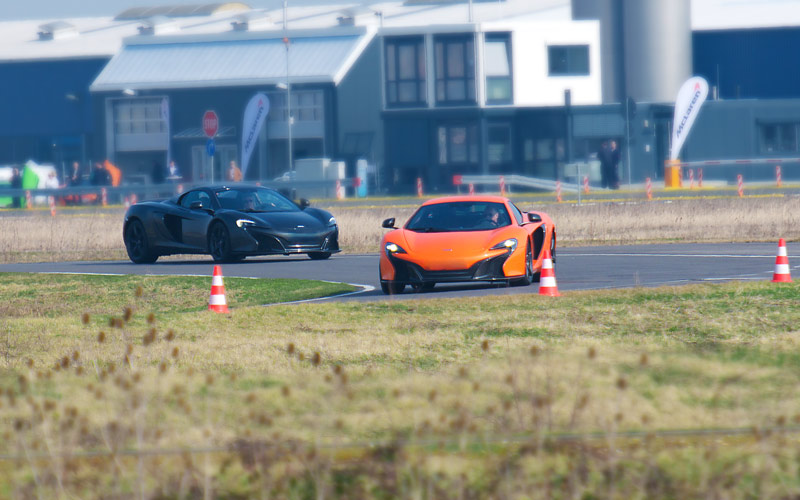 Handling track
The handling track is 800 m long, with an extension option for 1.200 m. The track is 6 m wide with adjacent run-off areas. A 1 g dip allows a dedicated vertical acceleration of the vehicle. The handling track can be used by passenger cars only.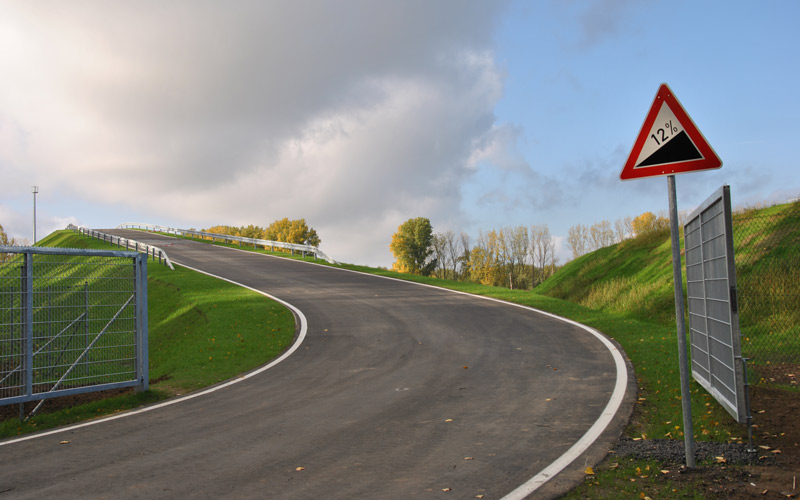 Hill section
The hill section offers slopes of 5 %, 12 % und 30 %. The 12 % track can be flooded, allowing hill starts with low friction (µ-low). The gross axle weight can be up to 10 t.
Oval circuit
The oval provides a total length of approx. 2 km and comprises 3 lanes. Depending on the lane and the curve radius, a lateral force free driving up to 117 km/h is possible. The straights are each 400 m long. Trucks can use the oval – the gross axle weight can be up to 10 t.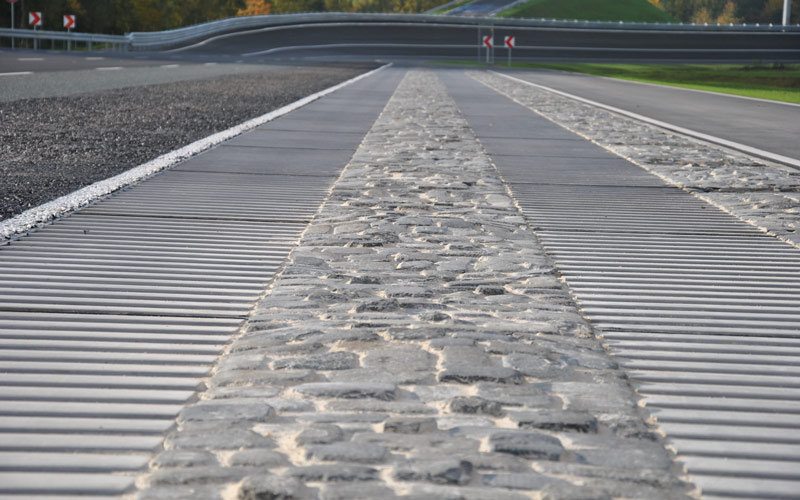 Rough road
The rough road is located directly adjacent to the east straight of the oval. It offers 4 different rough road elements: plate bumps, saw tooth profiles, Belgian block and rough asphalt.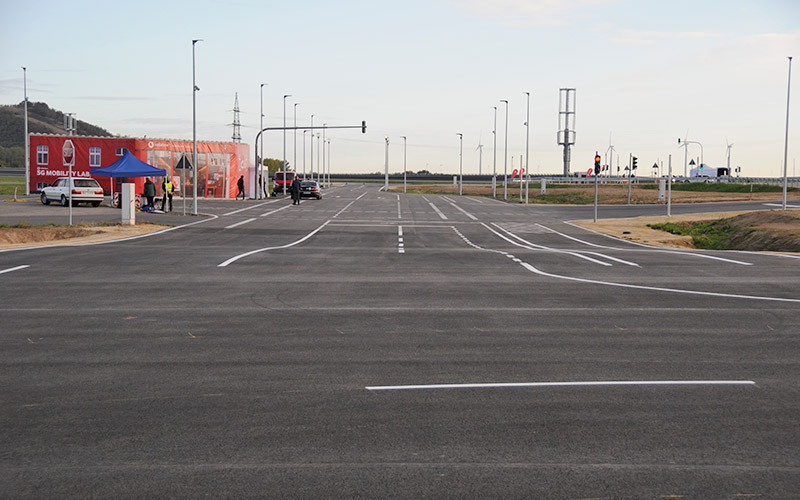 Urban environment
Our urban environment allows the simulation of almost all traffic situations that can occur in the city center. This includes traffic light intersections, roundabouts, parking areas, crosswalks, bus stops and much more. The route sections are designed in such a way that they can be adapted very variably to the needs of the users.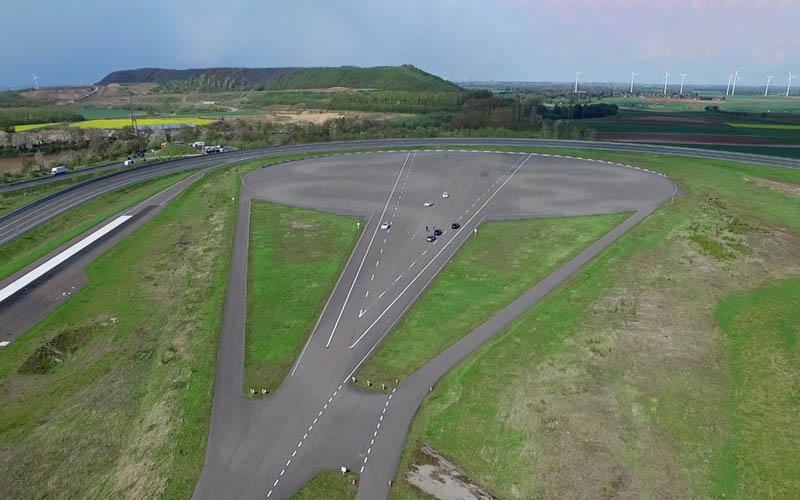 Vehicle dynamics area
The vehicle dynamics area is a flat, 210 m diameter circular surface that can be used by motor cycles, passenger cars and trucks. The regular acceleration lane is 400 m long and can be extended optionally up to 500 m. Separate return lanes are directly connected to the circular surface. It fulfils all requirements for Safety Assist Tests according to Euro NCAP.